Allison Maruska
I pulled three cards from my prompt deck, and all three are pretty good, I think.
Interestingly, I took a workshop that required a reflection paper on the one about adding value to relationships (one point: humor is necessary for genuine connection). But since I had to write an actual paper on the topic, I kinda don't want to do that here.
I've written about new skills before, with crochet and Spanish. I'm still doing both. In fact, I bought this today to have a little fun with the Spanish. Can you tell what it is?
So I decided to go with the only topic I haven't discussed yet: when did I realize I was a grown-up?
Of course, legally was at 18. I suppose when I graduated college at 22 could have been it. Car rental places would say 25.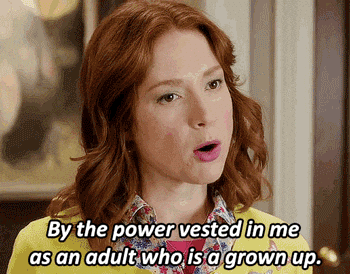 But I don't think I had really…
View original post 412 more words